Rep. Ogles discusses $40M SRO bill proposal at Town Hall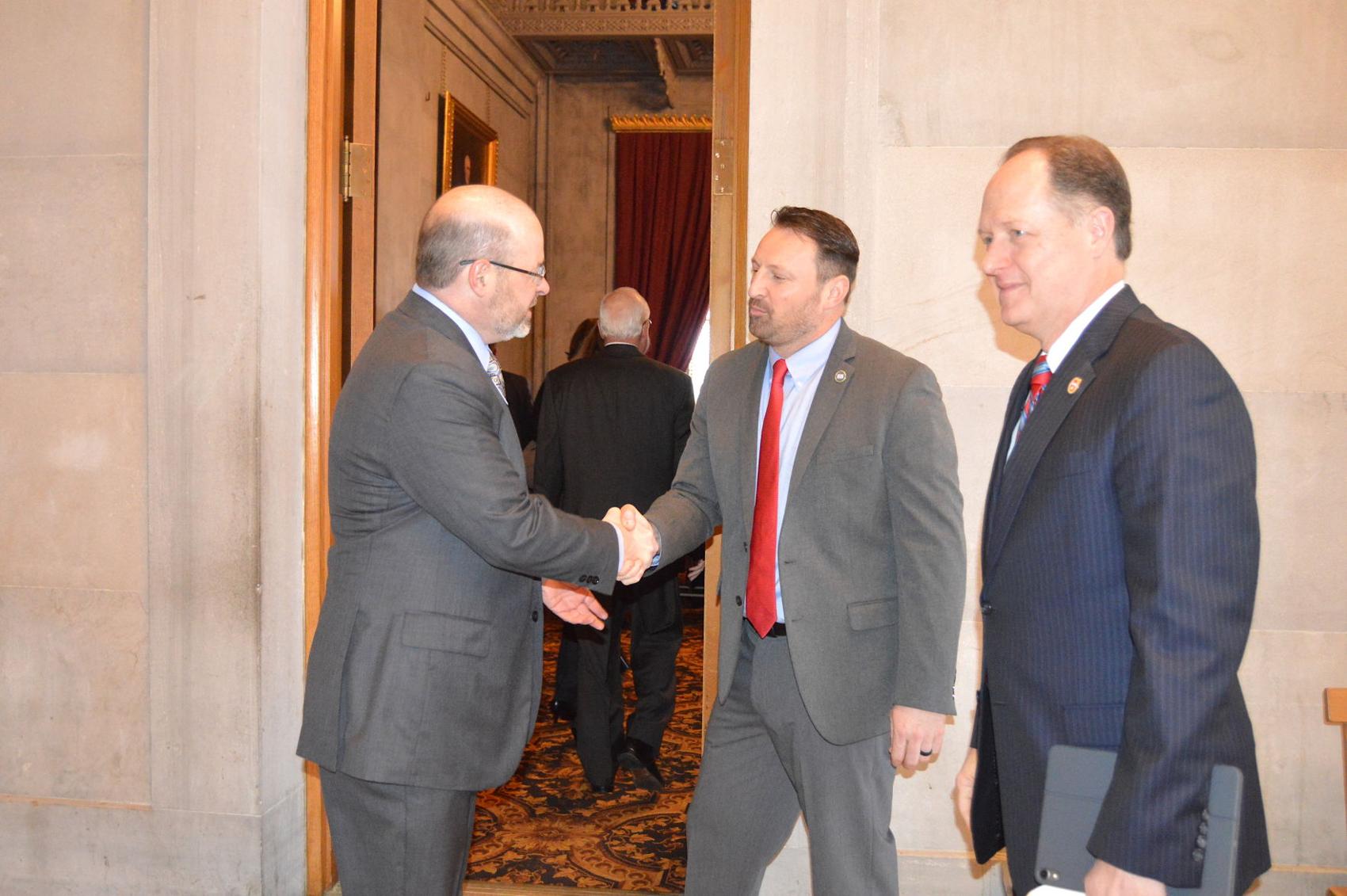 FROM: Williamson Herald –
Rep. Brandon Ogles, R-Franklin, on Friday discussed a $40 million proposal that would equip every school in Tennessee with a student resource officer.
Ogles has discussed his intention to introduce such as bill since his campaign to run as House representative in the 61st District. He did so again Friday at the Williamson, Inc. Town Hall, held at the Columbia State Community College Williamson County campus in Franklin.
He's garnered support from Gov. Bill Lee by securing $20 million one-time dollars for the state budget to aid in funding the program. In addition, the bill would also double recurring grant funding, increasing the school safety grant dollars from $10 million to $20 million.
House speaker Glen Casada, R-Franklin; Senate Majority Leader Jack Johnson, R-Franklin; Rep. Sam Whitson, R-Franklin; and House Majority Leader William Lamberth, R-Portland, also support the bill.
According to Ogles, approximately 500 Tennessee schools do not have SROs. The proposed legislation will distribute funding of existing these grants to fill those positions. The proposal focuses on providing SROs and enhancing safety in Tennessee's underserved counties.
"Our children are our most valuable assets, and this is an issue that I am extremely passionate about," Ogles said. "It will help us enhance safety at our schools and classrooms across Tennessee and ensure our children focus on learning."
Whitson praised Ogles' efforts in making the bill proposal come to fruition after months of work.
"He has been working on this since his campaign," Whitson said. "Many times, I drive up to the capitol as early as 6:30 a.m., and his car is already there. He has worked really hard on this."
In a previous media release, Casada voiced his support.
"Representative Ogles is a tremendous advocate for our schools and for our children," he said. "I appreciate his work on this important issue, and I look forward to our continued efforts in the House as we strengthen security in facilities and classrooms across Tennessee."
Johnson said the bill will put school districts more at ease about safety.
"Our children and their teachers should never have to worry about safety on school campuses, and this investment strengthens our commitment to them," he said.
According to the proposed bill, schools that currently have an SRO can fund additional safety priorities such as implementing building security measures or developing violence prevention programs.
Ogles also serves on the House Finance Subcommittee and serves as the House Republican Caucus Vice Chairman.