Fine Arts Festival showcases talent and creativity of students across county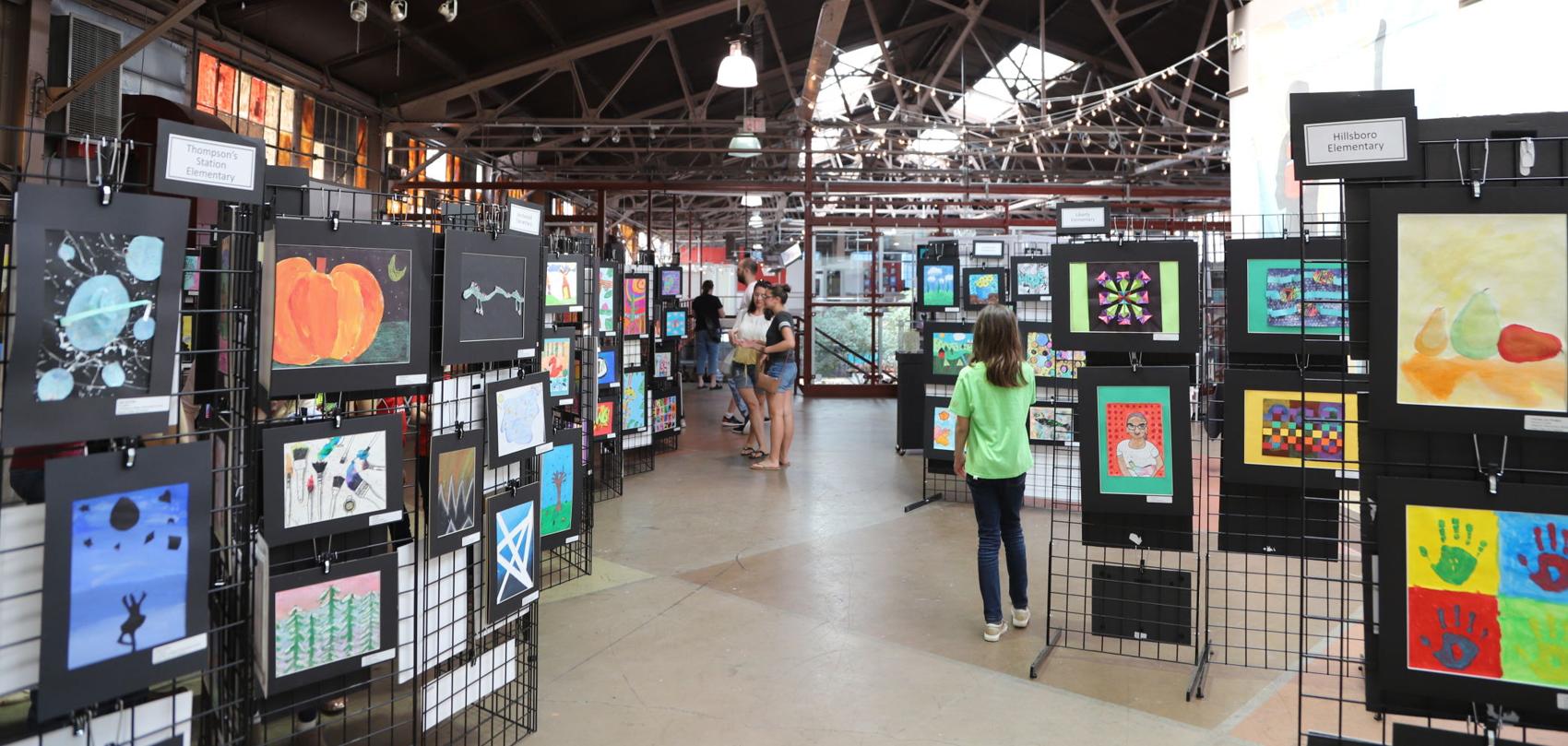 FROM: Williamson Herald –
There was a steady crowd of parents and students all day at the sixth annual Fine Arts Festival on Saturday.
Between choirs, visual artists and orchestras, over 2,000 students from WCS and FSSD, grades kindergarten to 12th, participated in the annual arts festival.
"Our mission for the event is to increase community support and awareness of the life-changing impact of having arts education in public schools," WCS Fine Arts Curriculum Specialist Melissa Dufrechou said.
One highlight of the day was when special guest and country music artist Sylvia accompanied the College Grove Elementary Choir.
Ukuleles were also another new musical element that was incorporated into many of the elementary school's performances after a donation was made last year to expose students the musical instrument.
Participants at the festival were able to take home some art with them through a project called "Kindness Takes Flight."
The collaborative project's goal is to spread kindness throughout the county. Students in visual arts courses created birds with messages of hope kindness and inspiration to send out to students at other schools.
"Kindness can have a ripple effect," Centennial High School art teacher Nicole Guerrini said. "One small act or word of kindness can have a profound effect."
In addition to the birds, participants could get hands-on and create their own message of kindness by making flowers out of tissue paper then writing a message of kindness on the leaf of the stem that they then shared with someone else.